The night
with
breakfast included

1 or 2 persons
Person add (baby, children, adult)
Low season
(01/11 to 31/03)
Except school holidays and big week-end


105 €
30 €
High season 01/04 – 30/06 & 01/10-01/11
Very high season
01/07 – 30/09
school holidays + big week-end


115/125€
30€

Price
for 1 night /no breakfast

1 or 2 persons
Low season
(01/11 to 31/03) Except school holidays and big week-end

95 €
High season
(01/04 to 30/06 and 01/10 to 30/11)
very high season (01/07 To 30/09)
school holidays + big week-end


105 €/115€
From 01/01/2017 all the 18-year-old hosts and + have to pay the tourist tax and the departmental tax
which amounts to 1,01 € a night and per person.
The payment maybe made by bank cards (visa and MasterCard) or cash payment.
Rooms are non-smoking.
Our friends animals are not accepted.
Car park authorized on the property
An electric vehicle charging station is available in the car park
charging is chargeable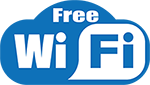 The Mas of Bertagne is opened all year long
The reservations are confirmed by the payment:
Deposit corresponding to 30 % of the stay will be asked you.
In case of cancellation from you, the deposit remain acquired whatever is the motive.
Reception between 5 pm and 8 pm (or other on preliminary agreement).
Please call us in case of delay. Rooms must be freed at the latest for 11:00 am.
Booking request or informations