The night
with
breakfast included

1 or 2 persons
Person add (baby, children, adult)
Low season
(01/11 to 31/03)
Except school holidays


95 €
30 €
High season 01/04 – 30/06
Very high season
01/07 – 30/09


110/120€
30€

Price
for 1 night /no breakfast

1 or 2 persons
Supplement (Baby)
Low season
(01/11 to 31/03) Except school holidays

85 €
12 €
High season
(01/06 to 30/06 and 01/10 to 30/11)
Except school holidays
very high season (01/07 To 30/09)


100 €/110€
12€
From 01/01/2017 all the 18-year-old hosts and + have to pay the tourist tax and the departmental tax
which amounts to 0,77 € a night and per person.
The payment maybe made by bank cards (visa and MasterCard) or cash payment.
Breakfasts in supplement for the studio are at 15 € / per person and per night (prior request to the management / may be refused in high and very high season)
Rooms are non-smoking.
Our friends animals are not accepted.
Car park authorized on the property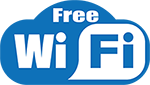 The Mas of Bertagne is opened all year long
The reservations are confirmed by the payment:
Deposit corresponding to 30 % of the stay will be asked you.
In case of cancellation from you, the deposit remain acquired whatever is the motive.
Reception between 5 pm and 8 pm (or other on preliminary agreement).
Please call us in case of delay. Rooms must be freed at the latest for 11:00 am.
Booking request or informations