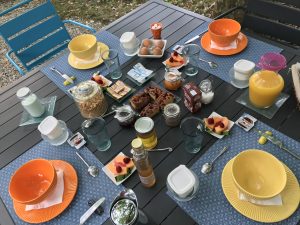 Regarding breakfast: to date, breakfast in the common room is not allowed. They must be taken in the room. As soon as the heat allows breakfast can be taken outdoors on individual tables and spaced.
In times of sanitary emergency and only during the closing of the restaurants: we propose you in troubleshooting for your dinner a snack that must be consumed in the room or on your private terrace. Do not hesitate to contact us in advance for any information about this.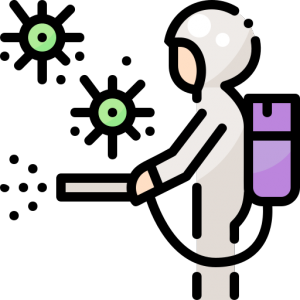 Dear,
As you know, the law on the health pass entered into force on August 9, 2021.
The bed and breakfast accommodation that you are about to book is subject to the health pass: proof will therefore be requested from the person who will welcome you on your arrival.
concerning the rental of the studio (without breakfasts in the common room), the sanitary pass is not necessary.
We wish you a good stay at Mas de Bertagne
Best regards.
Nelly Garnier (owner)
Regarding hygiene: Additional measures have been applied for cleaning household alcohol (which kills Coronavirus) from surfaces such as:
door handles, windows, bay windows, closets
Switches, TV buttons, TV remote controls and Air conditionner, keys, hair dryer
Taps, shower head, button and toilet bowl
Hydroalcoholic gel and wipes will be available before breakfast.